The Hotel Oceanic Recipe: A combination of
Emilia Romagna-style cuisine
,
courtesy
,
sunshine
,
sea
and
relaxation
!
BEACH
By staying in a hotel with a beach included, enjoyment blends with convenience
The beach is one of the reasons why it is definitely convenient to choose our all-inclusive proposals.
On Lamby's Beach 93 with which the Hotel Oceanic has made a special agreement, you will have a beach umbrella and two sun loungers for each room booked and you won't have to think of anything else except enjoying yourselves and relaxing.
Moreover, we would like to point out that this is an extremely vast beach and there is ample space between one beach umbrella and another.
Activities
A gym, beach volley, beach tennis, ping pong, a bowling pitch
Acqua gym, choreographed dances, rebound activities and a lot of innovative ideas
Dynamism is one of the main characteristics of our
beach
that gets both adults and children involved.
Beach services
Beach umbrellas, sun loungers, beach cabins
Bikes
Nursery, babysitting services, a baby-changing table and toilets for children
Magazines and Satellite TV
A large and fully-equipped playground for children
Storage facilities for windsurfs and canoes
Hot/cold showers
Safes/safe deposit boxes
Services for disabled people
A fenced-off area for younger children, , with slides and swings that can be easily seen and monitored by mums who are sitting under the beach umbrellas
A fully-equipped dog area
SPECIAL OFFERS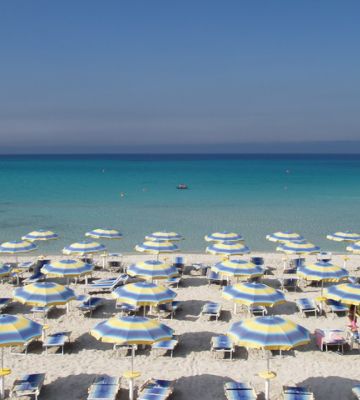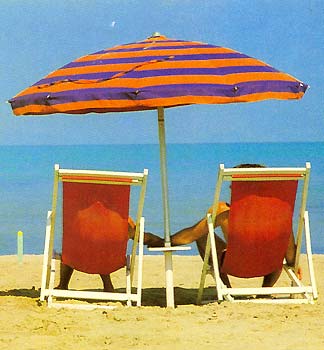 Happiness is even more accessible
Our modern lift is large enough to transport wheelchairs.
Moreover, we would like to point out that we have attended courses held by the Italian Union for the Blind and all the staff implements a series of measures regarding blind people.
Also as regards cuisine, we pay attention to everyone's requirements: upon request, we can create special menus for those who suffer from food intolerances and above all, we can guarantee the availability of gluten-free products for the safety of people affected by the coeliac disease.

› We reserve special services and a great deal of availability especially for families
families
‹