The Hotel Oceanic Recipe: A combination of
Emilia Romagna-style cuisine
,
courtesy
,
sunshine
,
sea
and
relaxation
!
ALL INCLUSIVE HOLIDAYS
All-inclusive holidays in the Emilia Romagna area: the maximum enjoyment and convenience
Holidays are serious things. For this reason, it is important to indulge in the maximum relaxation, enjoyment and to take advantage of the all-inclusive offers, especially when they are as good and as generous as ours.

For many years now we have been specialised in hospitality in the Adriatic Coast area and we know all too well what you need to enjoy authentic all-inclusive holidays and here is what we propose.

Beach included
It is sufficient for you to choose the all-inclusive holiday option in order to be certain to have, for each room booked,
a beach umbrella and two sun loungers included in the price
at Lamby's Beach 93, the bathing establishment with which we have a special agreement.
You can drink as much as you wish at mealtimes
You can drink as much water, wine, draught Fanta and Pepsi-Cola as you wish at the
restaurant at lunch and dinner time
!

Freedom
: the best way for you to feel you are on
holiday
!
Air conditioning
The
all-inclusive
holiday option is also a synonym of freshness, considering that it includes the use of the air conditioning that can be individually regulated from each room, without any restriction at all on our behalf.
Our other services that are already offered to all of our guests complete the holiday proposal, such as the Wi-Fi internet connection and the use of the swimming pool. Moreover, wellness-enthusiasts have the possibility to make the most (by way of a small surcharge) of the wellness centre within our 4-star Terminal Palace hotel in Rimini Miramare.
As you can see, when we say all-inclusive, we really mean everything is included!
SPECIAL OFFERS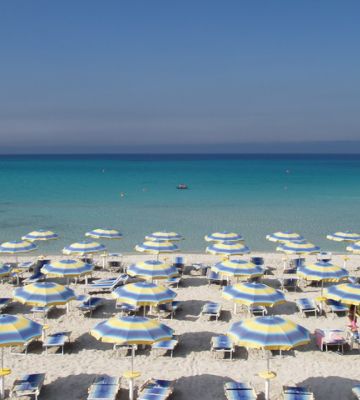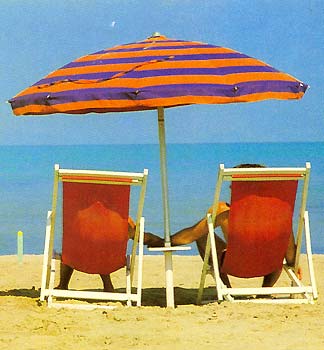 Happiness is even more accessible
Our modern lift is large enough to transport wheelchairs.
Moreover, we would like to point out that we have attended courses held by the Italian Union for the Blind and all the staff implements a series of measures regarding blind people.
Also as regards cuisine, we pay attention to everyone's requirements: upon request, we can create special menus for those who suffer from food intolerances and above all, we can guarantee the availability of gluten-free products for the safety of people affected by the coeliac disease.

› Why are we called Oceanic? Have you seen how big our
swimming pool
is? ‹